Dr. Gustafson helps other chiropractors improve their own documentation and report writing. Specifically, he is an expert at personal injury reports and has created a system that allows other doctors to have accurate & concise reports with minimal output.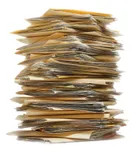 These testimonials were written by clients regarding the transcription service provided by Dr. Gustafson & his team.
"I have known Dr. Gustafson for over 20 years and he has always proven to be very competent and professional. I have used Dr. Gustafson for my transcription for many years. His report writing service is cost effective, accurate, and complete. It can be a great time-saving tool. His team's help also provides peace of mind to PI practices in ensuring quality documentation. It is great to know that once you place it in his hands it will be done right."

Dr. Faraz B.
"Dr. Noel is one of the best in the report writing business, I have been using his service for over 5 years, He is reliable, dependable, and trustworthy. His system is seamless, simple to implement, and has taught my staff tremendously. The Gustafson Chiropractic team has helped me regain my time back, He is a great asset to me personally aa well as my practice.
Dr. Cleve T.
"Once in a while I have had the chance to meet someone who is not only a master at their craft, but one that who also truly serves from the heart. Dr. Noel Gustafson is that special kind of expert in his field. Dr. Noel is kind, thorough, and trustworthy. He has easily helped me create a system that ultimately allows me to care for more patients and create additional free time for myself. I can also graciously state that through Dr. Noel's assistance, our office has prospered. This has helped me pay for my daughter's schooling one year in advance, which has been a financial blessing! It is personal to receive coaching/help when it comes to documentation in your practice. I was perhaps protective and even embarrassed to show Dr. Noel that I needed organizational help after 20 years of practice. I am so thankful for the assistance that I have received. I sincerely pray that through Dr. Noel's guidance and service, that you can serve more people, and enhance the lives of those whom you touch."
Dr. Jason K.
"Dr. Noel and his team's transcription service has been an invaluable addition to my practice. We are no longer bogged down with notes all of the time and since implementing his service we have been much more efficient and on time with our notes. He provides a system that is easy to use, and creates seamless transitions between providers and associates, and best of all produces bulletproof notes that thoroughly document the patients injuries and care. I would highly recommend his service for those who have busy practices and providers who are committed to documenting their patients injuries well and in a timely manner."

Dr. Steven S.
"I have used Dr. Noel's transcription service now for about 5 years. Whether I needed his service several times per month or several times per week Noel always comes through when you need it. He is always accessible by phone and his system is simple to implement into your practice. I highly recommend Dr. Noel for your chiropractic transcription needs."

Dr. Michael T.
"In addition to practicing, Dr. Noel Gustafson provides a report writing service to other chiropractors. With a few simple forms and email, he is able to provide a detailed report within a short period of time. My staff and attorneys are elated because they get reports quickly and I don't get hounded for being late. The attorneys have expressed that my reports are now the most detailed reports they have seen. Their job is easier as they are challenged less on the validity of care."

Dr. Anthony S.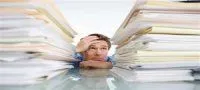 Ask yourself a few questions.
How long does it take you to create a P.I. report once a patient is released? We can create reports in a matter of hours if need be.

How many reports do you do a week? We can complete as many as you have.
How much time do you devote to reports each week? With our help you may never do another report again.
Are there other things that you would rather be doing like spending time with family or working on other projects? We can facilitate that.

Even those of us with poor notes/reports get paid partially for the services we render. How many bills are slashed due to ineffective documentation. The point is to have the best documentation with the least amount of stress. It does not have to be difficult. Whether you are a recent graduate that needs assistance in proper report writing or a seasoned doctor that would like to delegate certain tasks, we would like to be of service. Please consider outsourcing your reports. Contact us in the manner that is most convenient.
Phone 404-255-2775
Email [email protected]